To Say Welcome or Not, That Is the Question
I'm going to break convention here and make every web copywriter scream by saying welcome. That's not something we say too often on the web because we're told to use keywords that will help you rank in Google, or to say something that speaks to your reader's pain so you can hook and pull them in to learn more and hopefully eventually become your client.
But sometimes a simple, warm welcome is much more powerful in initiating conversations and building a relationship.
So, I'm going to break the rules and just say welcome.
Now here's a little about me, the person in charge here, so that you can more fully understand what K&M can do for you.
Near the dawn of the Internet while working in corporate communications at a large Silicon Valley high tech firm as a business presentation specialist, I was introduced to the "World Wide Web."  I  recognized the potential of the new medium and quickly changed my career path.
Initially, my first foray into the Internet began in the computer education department at a local public school.  I built the school's first website, then went on as an educator with the county Department of Education where I trained teachers how to bring the Internet into their curriculum.
It was fun and definitely rewarding, but another bug had bit. Probably because of my previous experience with marketing and corporate communications,  I was strongly attracted to web design and development because I saw how important it would be as a tool for business.
Kat & Mouse arrives
My first website project was called NetCafé, built in 1995.  It was the first Internet web portal for restaurants that I had ever seen, and it leveraged database integration which was new to the web at the time. In fact, my website architecture was so novel it drew the attention of the press where an article about my website was published.  A local business owner read the article and contacted me to build a database-driven website for his global, high-tech PR company. And Kat & Mouse was born.
A few years later, I teamed up with a programmer and together we formed SITE-etc, a web hosting and web applications developer. Together we designed and developed dozens of cutting edge, plug-in web applications at a time when "plugin" only conjured up visions of light bulbs or home appliances.
It was during that time that I developed skills in software design including programming languages like C++, PHP, Javascript and PERL.  Then, through fielding tech support calls and complaints, I quickly learned the art and importance of user-friendly interface design.
Although we closed SITE-etc when freeware became the norm, I carried on as Kat & Mouse.  Having found my passion in Internet marketing, as K&M I kept on developing skills in anything related to the field including SEO, conversion optimization, and social media marketing.
Now, 16 years and literally hundreds of web projects later, I've made my career as a nationally recognized Internet expert and innovator.
Kat & Mouse today
Today we are a full-service Internet marketing company.  That's not just an idle boast. Having done it all for so long, I can say without reservation that we specialize in it all – web design, SEO, market research, messaging and content development, PPC, social media marketing and more.
We leverage our expertise and deep roots in the industry by employing and contracting copy writers, programmers, designers, and marketing specialists as needed to meet our clients' schedule and budget requirements.
You really do need it all.
Let me say that again because this is really what drives K&M and allows us to consistently deliver excellent value to our clients. You really do need it all.
We often encounter angry, frustrated or disappointed clients who come to us after having  invested many thousands of dollars and months of their time into a website that does not perform.  Usually, it's not working for them because the message is wrong, or the usability fails, or it can't be found in the search engines, or any number of other oversights.
Commercial success on the Internet today demands an integrated and diligent approach to any web presence, not just a pretty website.  The technologies on the Internet are changing rapidly and we must continually absorb it all so we won't let you down.
The sole marker of our success is your success. That's what drives everything we do here at K&M. And we like to think our years of experience, training, passion and dedication makes us your best choice for success.  It certainly makes us different.
Here's a little more about me.
Meet Kat

AKA Kathy Long
A varied work history combining the analyst with the artist
Kat brings a combined right and left brain approach to solving client problems by melding her talents in marketing, graphic design, multimedia production, software design and development, web design and SEO into a complete package of Internet oriented services.  Working with local businesses is her passion and she is laser focused on getting their phones (and cash registers) ringing.
Available for speaking, training, and consulting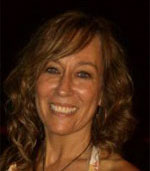 Kathy has 25 years of experience in public speaking and teaching and is available now to to speak, train and consult on any topic related to Internet marketing including web design, web application development, social media marketing, and SEO.   Her passion for her work shows in every presentation.
Past experience includes:
Guest lecturer for an extension course on Internet marketing through the University of California Berkeley where she headed up the SEO segment
Guest speaker at the Northern California Chapter of Medical Writers
One of four speakers at the "Are You Ready to Set Your Social Media on Fire" conference in San Mateo in May, 2011
Various Meetup groups and business organizations
Now it's your turn.
Please stop by our office in Saratoga to say hi, or give us a call. We'd love to meet over coffee and talk about you and how we can help you achieve your goals and dreams.
You are always most welcome.