Phone stopped ringing? Sales lagging?
If your website is underperforming, you need conversion optimization.
It doesn't matter if you did it yourself, you had the kid next door do it, or you hired an expensive firm to do it for you, we hear the same story over and over again – "We're not getting any business from  our website."
If that's you, you've come to the right place. Jumpstarting idling websites into high gear is what we do best. And to do so, we apply all our skills in market research, messaging and content development, graphic design, SEO, and conversion optimization.
Each client is unique and requires a different approach, but read on to find out what conversion optimization "jumpstart" can do.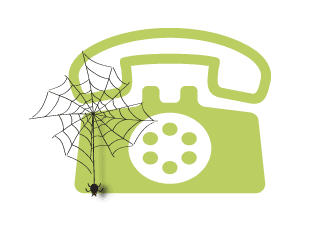 These sites got a jumpstart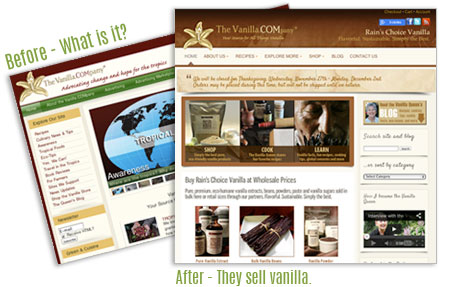 Vanilla.com lacked visibility and a
clear invitation to shop.
Was it a cooking site? An informational site on the tropics? Or was it a store?
It wasn't until we took their website and refocused it on being a store that they were able to really build their business of selling wholesale, bulk vanilla products. Then we went to work and did some SEO to get her found for her most important keywords.
In less than one year their online sales increased 300%!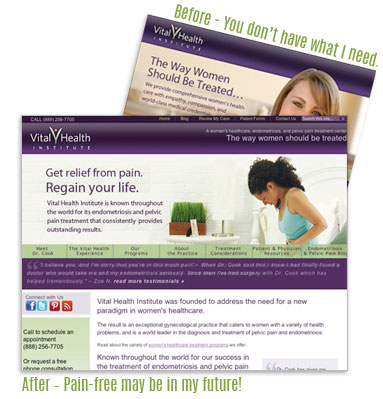 What do they do?
Do they have what I need?
That's the question we anticipated everyone was asking when they landed on Dr. Cook's site, and a survey we conducted confirmed it. Some thought it was a site for a woman's support group. Others thought it was for a women's therapist. But no one guessed it was for a world-renowned endometriosis surgeon.
So we studied Dr. Cook's target market, figured out their pain, then made sure the website addressed their need so they could be sure they came to the right place, not leave and then call. We also created special landing pages for his PPC ads that heretofore were all pointing to the ambiguous home page.
The cost per conversion on Dr. Cook's pay per click ads dropped 66%!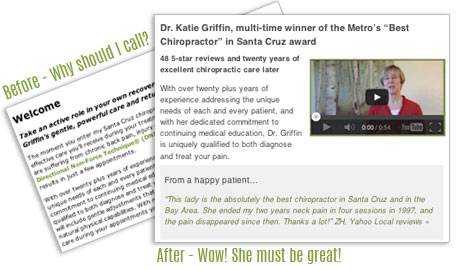 Why should I call Dr. Griffin?
Dr. Katie Griffin called us in to increase her visibility in Google. But we were worried that getting the traffic wasn't going to solve the problem of her phone not ringing.
So in addition to doing a small amount of SEO work on her site, we improved the messaging so that anyone we brought to the site via search engines would see there was a good reason to call her. And they did. Within 5 days we got a phone call from Dr. Griffin, and she said…
"Whatever you're doing, don't stop. Our phone is ringing off the hook!"
Now it's your turn.
Jumpstart your website into high gear!
Here's what we do –
Competitive research to see what you need to rise above
Website audit from a consumer and search engine perspective
Messaging audit to assure it sells and leads your visitors down your sales funnel
Usability testing
Customer surveys to uncover potential problems
Focus groups
SEO audit to assure you're being found for the keywords that matter
Google analytics deep dive
Then, depending on need, we go to work…*
Rewriting your copy with great marketing messaging so that it sets you above the competition
Formatting your copy to capture attention where it counts so that your message stands out and drives visitors down your sales funnel
Adding or editing web copy to assure it meets the needs of all your target market  no matter where they are in the sales cycle
Adding or editing calls to action to improve their effectiveness
Optimizing your website and copy (SEO) so you can be found online for your most important keywords
Optimizing your website for mobile viewers
Making sure your website is converting visitors into customers
Rinsing and repeating
*We begin with the low hanging fruit to make the biggest difference in
your bottom line in the shortest amount of time.
What are you waiting for? See what it will take to get your website into high gear!
Please note: We do not take clients we don't think we can help.
After we take a look at your online presence, we'll tell you if you qualify.