Don't let those leads get away!
So much is involved in having a successful web presence –
A great message that sets your product or service above the competition
Targeted web copy that addresses the need of  your web visiters
A professionally designed website that accurately represents the quality your business has to offer
And high visibility in the search engines
But that's not enough. You can have all that, but if you don't have a way to capture all those leads that come sniffing around your website, it's akin to baiting a mousetrap with cheese then forgetting to set it.
Our lead generation and capture tools and services can change that and help you capture your target market.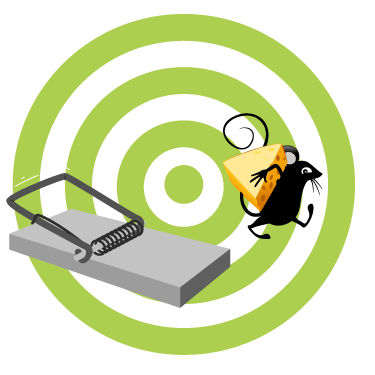 Lead generation starts with the right message, at the right time, for the right person
Those landing on your site come in different phases of the buying cycle and are looking for answers to different questions:
Awareness phase – How can I fix/find/help?
Consideration phase – What do I need to consider when purchasing?
Inquiry phase – What does this company offer?
Decision phase – Why should I purchase from this company and not another?
Your website must address all these questions.
But how do you get the right eyeballs on the right message at the right time?
And then how do you lead them from one phase to another and then finally to the purchase?
Leave that up to us.
We combine all our skills in internet marketing, SEO, copywriting, conversion rate optimization, and graphic design and apply them to your website to help you capture your leads and turn them into customers.
We also use these lead-gen tools on your behalf
Email marketing along with website integration
Lead capture forms on your website
Lead capture forms in social media
Pay per click ads with targeted landing pages and lead capture forms
Targeted landing pages for SEO keyword campaigns
Live chat website integration
Set up and website integration with advanced lead capture and email marketing SaaS services like Hubspot, Hatchbuck, or Infusionsoft
Set up in 3rd party, off-site lead generation services
What are you waiting for?
See what it will take to get your website generating and capturing leads!