Targeted traffic in the blink of an eye with pay per click ads!
PPC (pay per click) ad management for clients in San Jose, Santa Cruz, San Francisco, Los Angeles and across the nation
Your need to be at the top of that first page of Google.
But your efforts to get there have failed. Why? What next?
Search engine optimization (SEO) is usually the preferred way to get your website to the top of search results for most industries, but depending on competition, that may be too slow or just plain impossible. So then what?
Pay per click ads (those ads at the top and right of Google's search results page, also called PPC) are a great alternative, and sometimes even the better choice – if done right. And that we do.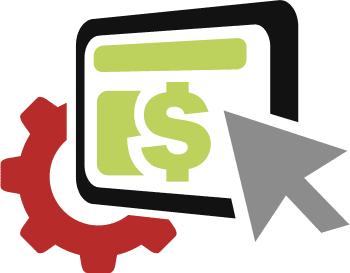 Here's what we do
when we manage a PPC campaign
Keyword research to make sure you target the right words
Customer profiling so we understand who we're targeting and how we reach them
Ad creation with the right message and the right keywords so that the perfect customer clicks
A/B testing to make sure your ads are converting as well as they can
Continual monitoring, analysis and tweaking to assure you're not wasting money and to increase your ROI
They call it "pay per click." But we turn it around.

We get you paid for clicks!
7 reasons PPC should be in your marketing plan
You get quick wins with PPC – sometimes in minutes! No waiting around for SEO to take affect.
Ads fill up the entire first screen on a phone. PPC ads will put you up front and center on mobile devices, where so many are looking these days.
More people click on the free listings, but those that click on PPC ads are more prepared to buy.
Mobile PPC ads can include your location information and phone number making it really easy for your customers to connect with you without even clicking on the ad.
You get targeted traffic for lots and lots of keywords that might be impossible to rank for otherwise.
You can retarget your website visitors even after they've come and gone.They showed interest by landing on your site in the first place. A retargeted ad coaxes them back.
And the best part? You only pay when you get traffic.
Ready to get that phone ringing?
PPC ads done right can do it. Let us help.
Setup fee starts at $500 and includes:
Keyword research
Customer profiling
Strategic plan
Ad creation
Landing page
Campaign setup
We charge between 10% and 20% of adspend to manage your campaign.
Cost for everything is determined by the number of keywords and markets you plan to target.