Open Doors with Our Social Media Marketing Services
We're based in Santa Cruz and San Jose but get social for businesses throughout the United States.
Hands down, the biggest mistake small businesses are making on social media is not using social media.
It's becoming socially unacceptable for businesses to avoid social media.
Unlike other forms of marketing that require big budgets, social media marketing is accessible and affordable for all and gives small businesses the ability to compete on the same level playing field as their large business competitors.
But more importantly, consumers have come to expect a social media presence from those they do business with. It provides them with a channel of communication, as well as a mirror into the heart and soul of your organization. If you're not there, you're closing that door. But there are other doors you may be closing as well.
What doors can social media open for you?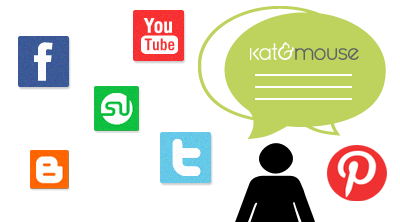 Social media builds brand awareness.
Years ago building awareness around your brand was much more difficult and expensive. You relied on PR or paid advertising and then held your breath in hopes your customer would actually be in the right place at the right time to see or hear you ad or story. But the internet and social media has changed that. Even if your customers are physically on campus in San Jose, at home in Santa Cruz, or working in downtown San Francisco, they're hanging out in social media, and you can be right there with them building brand awareness and turning them into brand evangelizers.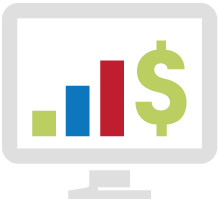 Social media can boost your sales.
In a 2013 Social Media Examiner survey, 43% stated that social media had in fact boosted sales. No doubt this is partly due to increased brand awareness, but also because social media makes it so easy to give and get referrals from trusted friends – often our first choice when it comes to making purchase decisions. If you're there building trust and a good reputation, chances are you will be on the receiving end when it comes to sales.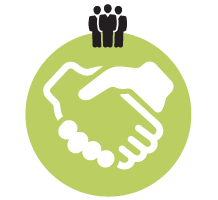 Social media helps you build customer trust and relationships.
Consumers would rather buy from someone they know, like and trust, and since social media gives you the opportunity to listen, engage, and personally connect with those consumers, if done right and not used as a platform to blast out continual sales pitches, social media is a powerful tool to build lasting, profitable customer trust and loyalty.

Social media can help polish a tarnished reputation.
Social media gives your customers a simple way to voice their discontent. And while that may sound bad, it also gives you a direct connection with them so that you can listen in, speak back  and transform a customer's negative experience into a positive outcome for your business.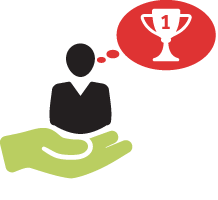 Social media can improve your visibility, website traffic and search engine rank.
While we can't say that if you get a certain number of shares, likes and Tweets your rank will go up, but we can say that the more you have the better chance you will get more visitors to your website. And with more visitors comes a better chance to get backlinks which are still considered the number one way to rise up in search engine rank.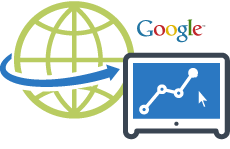 But who has the time for social media?
It's a question we've gotten time and again from customers in Santa Cruz, San Jose, and throughout the nation.
Everyone is busy running their business. Who has the time for yet another task?
And so they ask, "Can you do it for us?"
Our answer may surprise you. We typically answer "not without you." That's because social media is all about building relationships. It is social after all. And who better than you, the business owner, or your employees to do just that because…
No one knows your business like you do.
No one can answer questions, concerns or complaints like you can.
And no one can reflect the heart and soul of your company to the public better than you.
We've seen too many social media business pages be abandoned because it was obvious everything was automated or outsourced, but you can't automate or even outsource authenticity. We want better for you. So…
Our social media marketing plans include you because
"you" is who your customers want.
But, don't worry. We know you're busy, so we make it easy for you.
We'll create the strategy, build the foundation, outline the steps, provide you with materials and tools, and teach you or your staff how to make the most of your time so you can make the biggest impact in social media.
Footprint
$199

1st page, $100 each add'l
Creates a footprint in
the social media sand
Branded business page
Website integration
Social media monitoring dashboard
Hyperalerts FB post notification
Kick-off consulting
Strategy
$800

One-time fee
Clarifies the strategy
and methodology
Messaging framework & brand clarification
Brand alignment engagement plan
Seeded Facebook page with 10 posts as "Like-bait" or you are B2B, research and join relevant groups
Manageable task list and schedule
Blog and post recommendations
Kick-off training
Boot Camp
$1,200 month

With a 3 month commitment
3 months of training
and implementation
We work along with you as a trainer and participant to empower you and your staff so that you can take over after 3 months and continue to be effective on your own.
Includes "Strategy"
Daily relevant posting
SEO guidance
Follower and fan building
Suggestions for posting and blogging
Connection and relationship building with influencers and target market
Training on available social media tools and advertising options
Weekly check-in review, training, and advising on all of the above